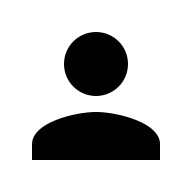 Person who needs help
I would like to know CoinEx!
What is CoinEx?
CoinEx is a UK cryptocurrency exchange where Monacoin can be traded.
ViaBTC, a mining company, founded CoinEx in Hong Kong in 2017, but has now moved its headquarters to the UK.
If you would like to know more about Monacoin, please read the following article!
What is Monacoin? Japan's First Cryptocurrency [How to Buy]

We can help you with your concerns. What is Monacoin? Monacoin is Japan's first cryptocurrency, created in December 2013. NOTE: The official version of Monacoin was released on January 1, 2014. Monacoin is based on the famous ASCII art "Mona" on 5ch (formerly 2ch). Also, Monacoin was developed by Mr. Watanabe, who operated "2chpool," a mining pool for Litecoin and other cryptocurrencies. The mining algorithm for Monacoin is Lyra2REv2, which is Proof-of-Work (PoW) and ASIC-resistant. Prior to the 450,000 blocks, scrypt was used. Monacoin is a fork of Bitcoin, developed in the C++ language and published on GitHub.

| | |
| --- | --- |
| | $ git clone https://github.com/monacoinproject/monacoin |

These ...
CoinEx has the following features.
High security (cold wallet for customer assets and multi-sig support)
100x leverage trading (Japanese exchanges have a maximum leverage of 2x)
Exchange token CET is available as a reward.
Abundant asset management services such as lending
Monacoin, Japan's first cryptocurrency, can be traded.
Cryptocurrency exchange where you can trade in Bitcoin Cash (BCH)
These are videos explaining CoinEx.
Summary
We introduced CoinEx, cryptocurrency exchange where Monacoin can be traded.
CoinEx allows transactions in Bitcoin Cash (BCH).
Enter our invitation code "e85m2" and get 15% of the transaction fee as a reward.
Open a free account with CoinEx.