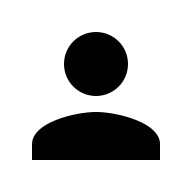 Person who needs help
I would like to know Crypto.com!
What is Crypto.com?
Crypto.com is a cryptocurrency exchange based in Singapore.
Crypto.com purchased the naming right to a large arena (formerly Staples Center) in Los Angeles in November 2021 and named the arena the "Crypto.com Arena".
The Crypto.com Arena is home to the following teams
NBA: Los Angeles Lakers and Los Angeles Clippers
WNBA: Los Angeles Sparks
NHL: Los Angeles Kings
Here is a video tour of the outside of Crypt.com Arena (formerly Staples Center).
Crypto.com commercial featuring NBA player LeBron James!
Crypto.com issues the cryptocurrency, called Cronos (currently priced here).
The following video "Crypto.com Partners with LeBron James! MASSIVE NEWS!" is awesome
Summary
This article introduced Crypto.com, which is a cryptocurrency exchange purchased the naming right to a Large Los Angeles Arena.
Crypto.com has partnered with LeBron James.
Open a free account with Crypto.com at this link and earn $25.
Open an account now, because we don't know when it will end!