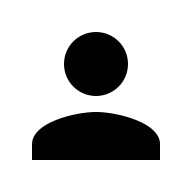 Person who needs help
I would like to know Oasys!
What is Oasys?
Oasys is a blockchain for games by Japanese companies.
The goal of Oasys is to achieve Oasys Architecture, which is built for game developers, offering high-speed, zero gas fee experience to users by combining the best of public L1 and private L2 blockchain technology solutions.
As of September 2022, the following companies are participating as validators (chain operating entities).
Square Enix has joined Oasys!
The representative game titles by Square Enix are Dragon Quest, Final Fantasy, and Chrono Trigger!
New blockchain games by Square Enix and Oasys are coming!
Here is an Oasys instructional video.
How to Buy OAS (Cryptocurrency of Oasys)
Now we introduce how to buy OAS (Cryptocurrency of Oasys).
The main cryptocurrency exchange where OAS can be traded is Gate.io (Here are the cryptocurrency exchanges where you can trade).
Open a free account with Gate.io ASAP!
What is Gate.io? Cryptocurrency Exchange Trading Minor Altcoins

We can help you with your concerns. Contents1 What is Gate.io?2 How to Use Gate.io3 Summary What is Gate.io? Gate.io is a cryptocurrency exchange founded in China in 2013. Gate.io is currently headquartered in the Cayman Islands (a British overseas territory and three islands west of the Caribbean Sea), with offices in United States, Japan, and South Korea. The advantage of Gate.io is that it can handle more than 1,400 cryptocurrencies including altcoins. In particular, there are minor altcoins that are not handled by major exchanges. The disadvantage of Gate.io is the China risk. In September 2021, China banned cryptocurrency ...
Summary
This article introduced Oasys, which is a blockchain for games by Japanese companies.
Oasys is a project to promote Japanese blockchain games to the world.
We are proud of Oasys!
Open your account on our recommended cryptocurrency exchanges!
Recommended Cryptocurrency Exchanges for US Residents

Contents1 MEXC2 Gate.io3 Crypto.com4 CoinEx MEXC Gate.io Crypto.com CoinEx