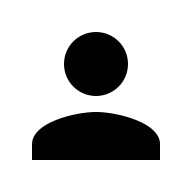 Person who needs help
What is Payoneer on how to receive payments from overseas companies?
Click here to open a free Payoneer account.

What is Payoneer?
Payoneer, founded in the United States in 2005, is a payment platform for overseas business designed to meet the needs of overseas e-commerce businesses.
Payoneer also allows users to withdraw sales proceeds in local currency with low fees.
Payoneer is a fast-growing service as follows.
Number of users: 5 million
Employees: 2,000
Overseas offices: 25 (22 countries)
Language support: 35+
Feature and Account Maintenance Fee of Payoneer
A feature of Payoneer is the Make A Payment service.
Make A Payment to another recipient's Payoneer balance instantly and for free, or pay to your recipients' bank accounts individually or in a batch of up to 200 payments at once.
There is no fee for the Make A Payment service, so if your company has access to Payoneer, use it!
The account maintenance fee of Payoneer is 29.95 USD.
However, if there has been deposit or withdrawal activity within the past 12 months, the account maintenance fee will be waived.
There is also no fee if there is no balance in your account.
We recommend that you use your account in the following cases.
You use your account more than once a year
You are creating an account for the time being because you may use it in the future (i.e., account balance of 0 is OK)
Click here to open a free Payoneer account.

Companies Eligible to Use Payoneer
You may be wondering which companies are eligible to use Payoneer!
The industries and major companies that can receive Payoneer payments are listed below.
Adobe, Amazon, Google, and other well-known companies.
Freelancers & Service Providers

Adobe
Crossover
Envat
Fiverr
Freelancer.com
Getty Images
One Hour Translation
PeoplePerHour
Shutterstock
Upwork
Welocalize
99designs

E-Commerce Marketplace Sellers

Amazon
Cdiscount
eBay
Lazada
Rakuten
Shopee
Tophatter
Wish

Digital Marketing & More

Airbnb
CJ Affiliate
Google
HomeAway
Taboola
Tradedoubler
Tujia
The following videos are introduced in Payoneer.
Comparison of Payoneer and Wise
A comparison of Payoneer and Wise is shown in the following table.
Items
Payoneer
Wise
Recommended users
Only individuals and corporations receiving payments from overseas companies.
Individuals cannot send money through the Payoneer platform, but can only withdraw money.

Both individuals and corporations wishing to use multi-currency accounts.
Clients
Clients worldwide, regardless of whether they have a bank account or not.
Clients with bank accounts mainly in the UK, Europe, USA and Australia.
Japan is also possible, but with some restrictions.

To be resolved
Exchange payment between the freelancer and the company that hires the freelancer.

Enable overseas remittances for any purpose.

Commission
2% for cash on delivery fee. All other fees are free.
NOTE: Account maintenance fee is conditionally waived.

0.5-0.9% on the money transfer side.

At our company, Japanese Tar Heel, Inc., we use Wise as our main corporate account for foreign currencies and Payoneer as a sub-corporate account for Payoneer users to communicate with each other.
Both Payoneer and Wise are highly recommended, so you can use them for different purposes!
If you want to know more about Wise, please read the following article!
What is Wise? Multi-Currency Bank Account with Low Price

We can help you with your concerns. The following three problems may arise when sending money overseas. High handling fees Slow completion of overseas remittance Difficult procedures The service we recommend to you is Wise (Formerly known as TransferWise). We sometimes need to send money from United States to other countries (e.g., Japan). We use Wise to send money overseas cheaply, quickly, and easily, and hence we recommend Wise to people who do business globally. Click the following link to open a free bank account in Wise. What is Wise? Wise is an international money transfer service used by over ...
Summary
Payoneer, a payment platform for overseas business, was introduced.
Payoneer's Make A Payment service allows you to make payments in foreign currencies without any fees.
Payoneer is very useful for overseas business, so you should definitely use it!
Click here to open a free Payoneer account.