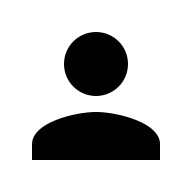 Person who needs help
I would like to know Wise!
The following three problems may arise when sending money overseas.
High handling fees
Slow completion of overseas remittance
Difficult procedures
The service we recommend to you is Wise (Formerly known as TransferWise).
We sometimes need to send money from United States to other countries (e.g., Japan).
We use Wise to send money overseas cheaply, quickly, and easily, and hence we recommend Wise to people who do business globally.
Click the following link to open a free bank account in Wise.
What is Wise?
Wise is an international money transfer service used by over 8 million people in more than 70 countries around the world.
Wise was founded in the UK in January 2011 by Estonians Kristo Käärmann and Taavet Hinrikus.
A video introduction to Wise can be found here.
Wise has the following three features.
International Money Transfer System
Safety
Multi-Currency (borderless) Bank Account
Wise International Money Transfer System
Before explaining Wise's international money transfer system, we briefly explain the general international money transfer system.
Generally, banks use the Society for Worldwide Interbank Financial Telecommunication (SWIFT) to send money overseas.
SWIFT is like the Internet that connects banks around the world.
When transferring money from Bank A to Bank B via SWIFT, the money is sent through many intermediary banks, which has the following disadvantages.
Long time to complete the transfer.
High handling fees
Wise's international money transfer system solves these disadvantages.
Wise uses multiple domestic money transfers for international money transfers to make international money transfers cheap, fast, and easy.
Specifically, Wise converts overseas remittances into multiple domestic remittances in the following two steps.
The sender deposits money from his/her account into the Wise account in his/her home country.
Wise transfers the same amount from its own account in the recipient's country to the recipient's account.
In this way, Wise's international money transfers are characterized by the fact that they do not actually cross-national borders.
Wise Safety
Some people may be apprehensive about using Wise.
Wise is approved in more than 10 countries.
For example, the following organizations in the United Kingdom, Japan, and the United States have approved Wise.
United Kingdom: Financial Conduct Authority (FCA)
Japan: Kanto Local Financial Bureau (KLFB) of the Ministry of Finance
United States: Financial Crimes Enforcement Network (FinCEN) (*Community Federal Savings Bank provides money transfer services on behalf of unauthorized states)
Wise keeps funds safely in the UK account of Barclays in Europe and in the US account of Wells Fargo in the US.
Therefore, Wise's security is sufficiently assured.
Wise Multi-Currency (Borderless) Accounts
Multi-currency (borderless) bank accounts allow you to store more than 50 currencies and exchange them at the current exchange rate whenever you need to.
There are no registration or maintenance fees.
The following is an introduction video of the multi-currency bank account.
Mainly available local bank account information is as follows.
USD: Wire transfer number, Routing number (ACH or ABA), Account number
EUR: Bank code (SWIFT/BIC), IBAN
GBP: UK sort code, Account number, IBAN (to receive GBP from UK only)
AUD: BSB code, Account number
NZD: Account number
SGD: Bank code, Bank name, Account number
HUF: Account number
TRY: Bank name, IBAN
Payoneer, a payment platform for overseas business, is similar with Wise.
If you are interested in Payoneer, read the following article.
What is Payoneer? Payment Platform for Overseas Business

We can help you with your concerns. Click here to open a free Payoneer account. What is Payoneer? Payoneer, founded in the United States in 2005, is a payment platform for overseas business designed to meet the needs of overseas e-commerce businesses. Payoneer also allows users to withdraw sales proceeds in local currency with low fees. Payoneer is a fast-growing service as follows. Number of users: 5 million Employees: 2,000 Overseas offices: 25 (22 countries) Language support: 35+ Feature and Account Maintenance Fee of Payoneer A feature of Payoneer is the Make A Payment service. Make A Payment to another ...
Summary
Wise has proven to be a cheap, fast, and easy service for international money transfers.
Wise may be too good to be true, but if you understand how it works, you will be convinced.
By all means, use Wise!
Click the following link to open a free bank account in Wise.